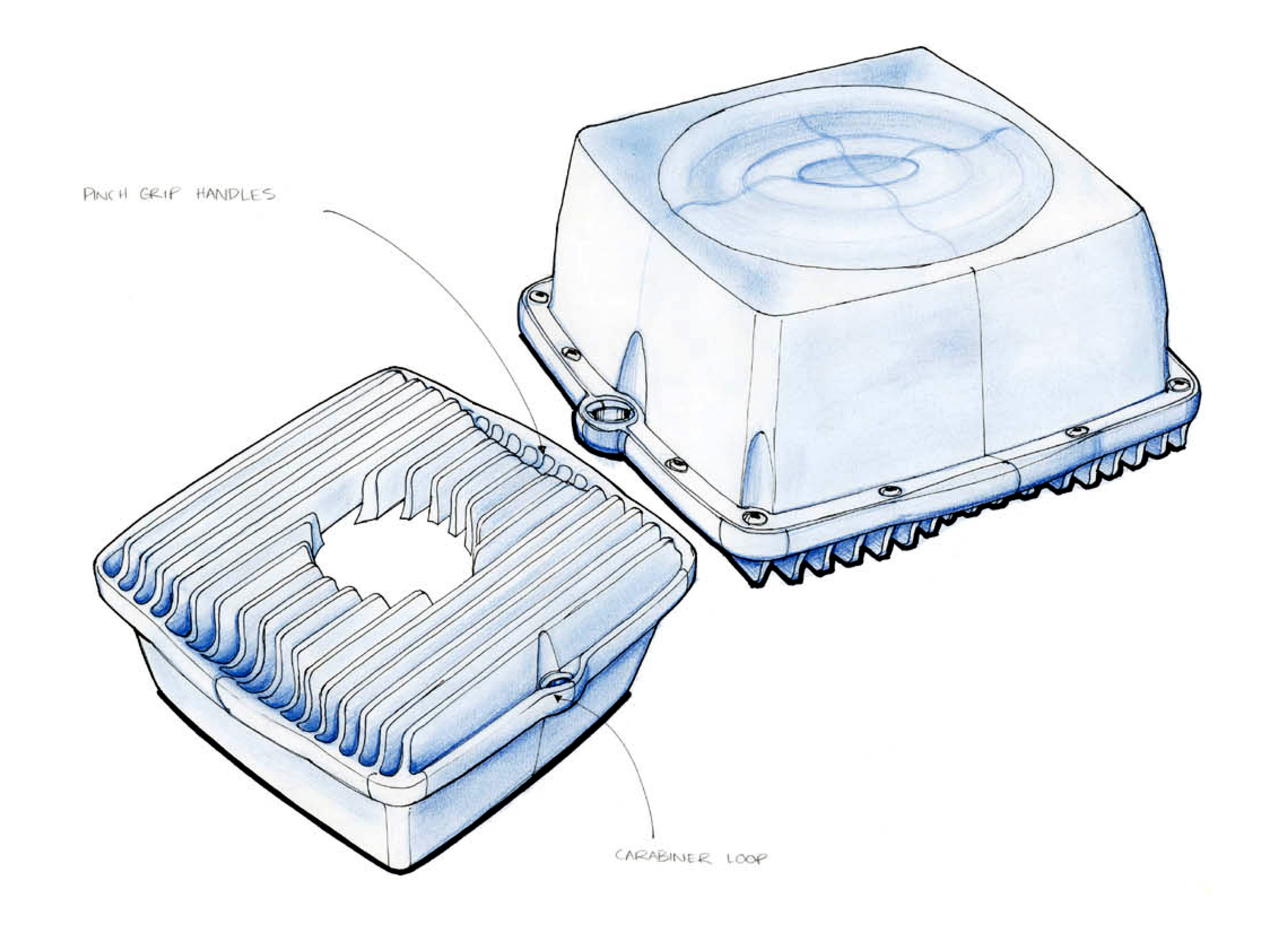 Stratex Networks Ltd recognized the advantages industrial design could bring to complement their inhouse engineering design. The radio frequency converter is a product most people will never see. Coupled with a microwave dish the unit is used globally in mobile telecommunications technology and finds its place in remote areas.
Many different concepts were developed in sketch form and presented to marketing and engineering teams in NZ and USA. Considerations included: Ergonomics during manufacture and installation, visual perception, 20-year-exposure to the elements, weight, modularity, structure, engineering and competitor's product.
The design resulted in a sophisticated product enjoying very good acceptance in the global market. Designbrand worked closely with the Stratex inhouse design teams.
Client: Stratex Networks Ltd
Engineering: Team Stratex