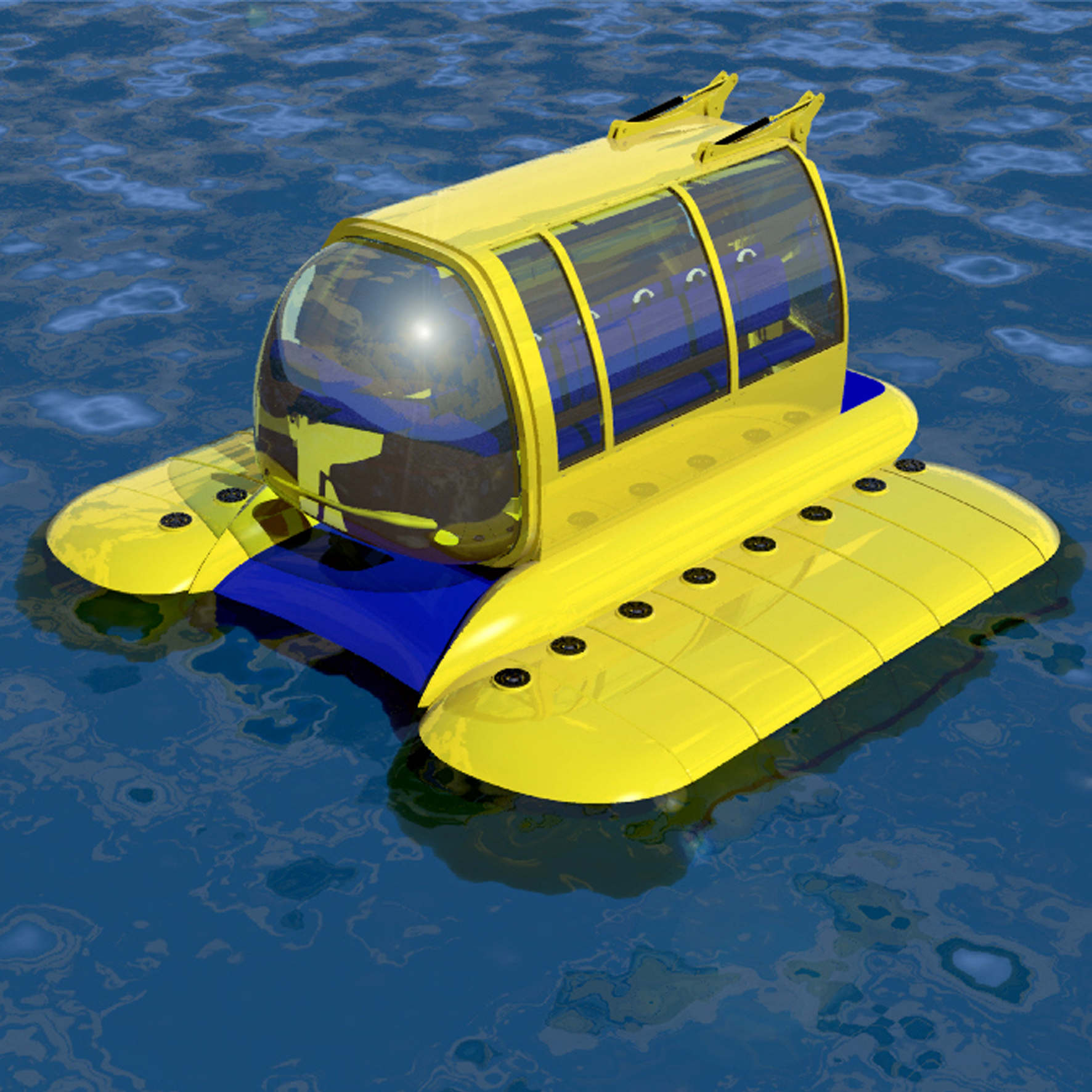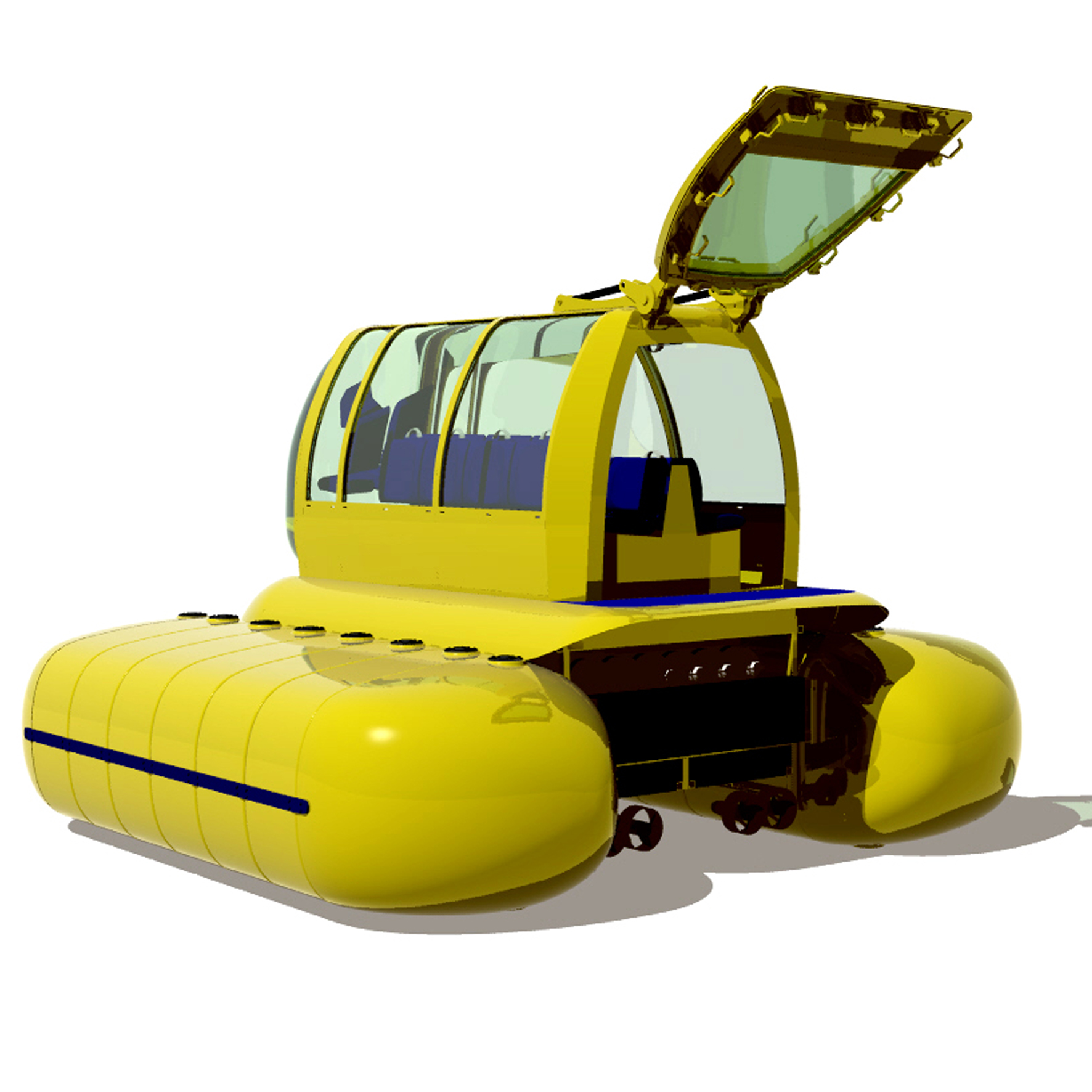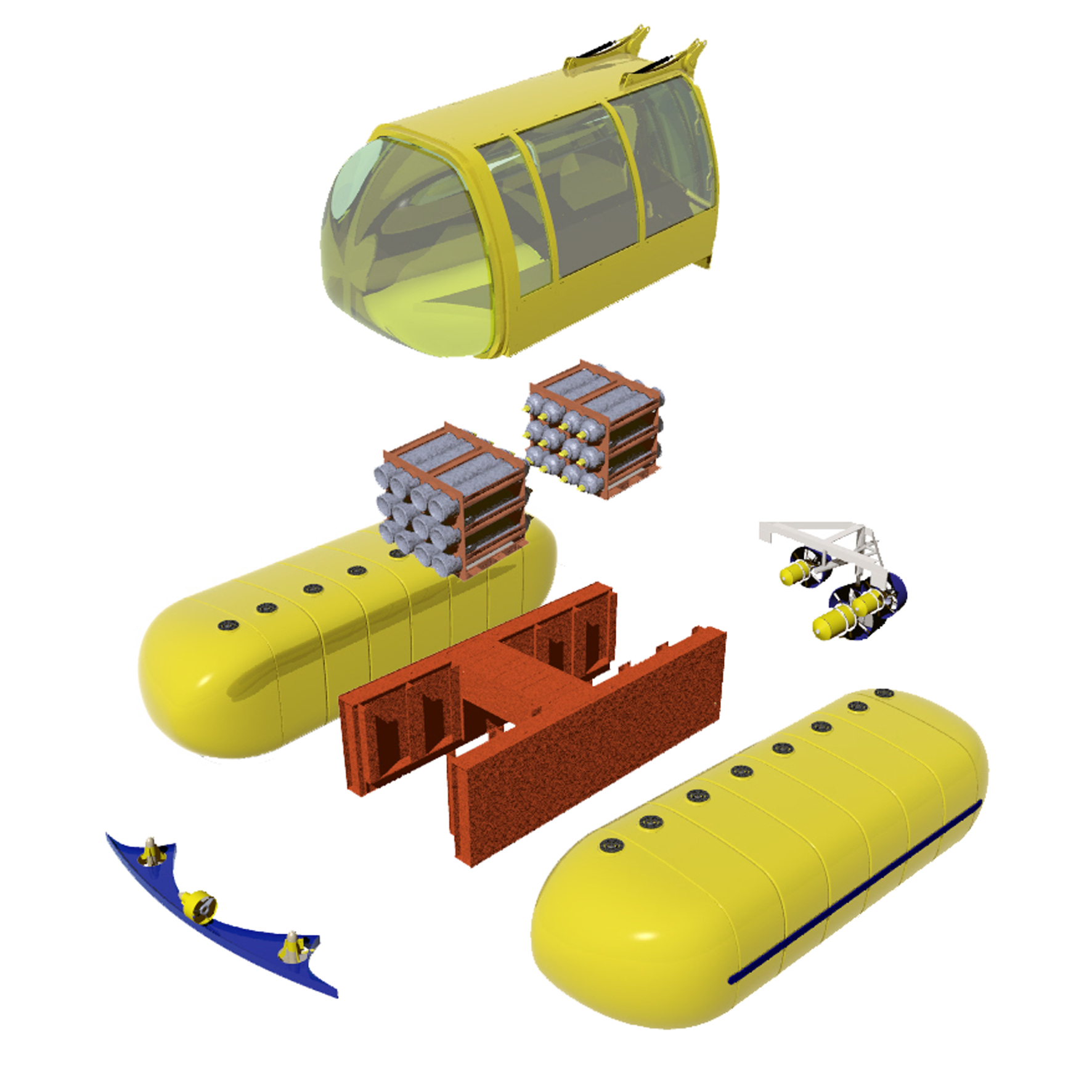 One of Designbrand's current developments' for Seabug Ltd introduces many new ideas to the tourist submarine industry. Based on ambient pressure technology, it allows brief excursions with ultimate viewing ability for the passenger. It is developed in consultation with marine architects and the Marine Safety Authority.
Strengthening the New Zealand reputation for innovative marine technology, the vessel will be entirely New Zealand made and pioneers the use of moulded plastics in underwater technology.
A revolutionary full size back door with double safety air-tight seals allows convenient entry/exit for passengers. Its hydraulically operated mechanism features a unique cam hinge to improve safety through prolonged seal life.